Idealudica is a company that develops games as a way to transmit knowledge, values and experiences for education, trainings, social communication and marketing.

Kaleido'Scop is a cooperative company aiming at promoting active participation in public action and policies on different subjects like social and solidarity economy, inclusive cities, social rights, intercultural learning …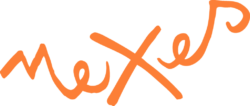 Nexes is a non-profit organization that promotes peace education and global justice, with the aim to foster sustainable social transformation. We work especially with and for young people.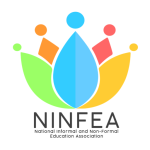 NINFEA is a national association which aims to promote the knowledge and skills of professionals in the social, cultural, educational and information area who work in the fields of informal and non-formal education (local, national and international) in all its different expressions and specialist articulations both in the public and private sectors. Furthermore, it aims to contribute to the regulation in Italy of the above professions in a system of free competition, in compliance with European Union legislation and national laws, with a special focus on the recognition of the youth worker profession and of the value of non formal education.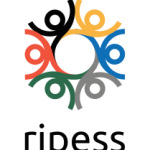 RIPESS Europe is the european organization of the Intercontinental Network of Social Solidarity Economy. It aims to promote alternative modes of production, consumption, savings, and exchange to build a more equitable economy and solidarity-based development, giving visibility to all the movements and SSE organizations.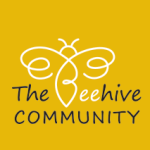 The Beehive Community is a transformative social enterprise, that provides workshops, seminars, self-improvement programs, and retreats, with the aim of fostering personal and social change. Guided by a vision of liberation and empowerment, they create a safe space for individuals and groups to enhance their interactions and unlock their full potential. Embracing a Culture of Care, they emphasize empathy, emotional intelligence, respect, and equal opportunities, paving the way for a society based on mutual support and personal growth.

University Thessaloniki The People's University of Social Solidarity Economy "UnivSSE Coop" was created in Thessaloniki in February 2013. It is a social non-profit cooperative and carries out activities of education, training, research, studies, programs, publications, consulting services, teacher development and social networks in the areas of social and solidarity economy (SSE), self-management, direct democracy, commons, aiming at collective and social benefit and social innovation. It is addressed to citizens who participate in all kinds of SSE collectives, but also to any other interested citizen.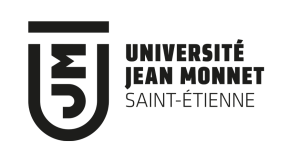 Université Jean-Monnet-Saint-Étienne University (UJM) is a French university located in Saint-Étienne and Roanne. Multidisciplinary, it offers four main areas of education (Arts, Literature, Languages; Humanities and Social Sciences; Law, Economics, Management; Sciences, Technologies, Health), spread over 5 campuses (Tréfilerie, Manufacture, Métare, Santé Innovations and Roanne ). It is the pilot establishment of higher education in Saint-Etienne which brings together a dozen establishments in the Metropolis of Saint-Étienne. Officially created on March 27, 1969, it was in 1989 that it took the name of Jean Monnet University, in honor of the founding father of the European Community. Since 2007, it has been a member of the Université de Lyon community of universities and establishments, which brings together 11 member establishments and 24 associated establishments in Lyon and Saint-Étienne. Jean Monnet Saint-Étienne University also has a foundation.