From the european project SSEds (Strategies to develop youth entrepreneurship and social impact in the SSE), we want to invite you to participate in a workshop that Nexes Interculturals organization will give at the Fira d'ESS del Poble-sec (Plaza del Surtidor) on Saturday October 2 from 5:30 p.m. to 6:30 p.m.
This workshop will be a way for Nexes to share some results of this project that we're closing after 2 years of development.
We have been working with several European partners on tools to promote youth entrepreneurship in the SSE and to promote the evaluation of social impact in this area.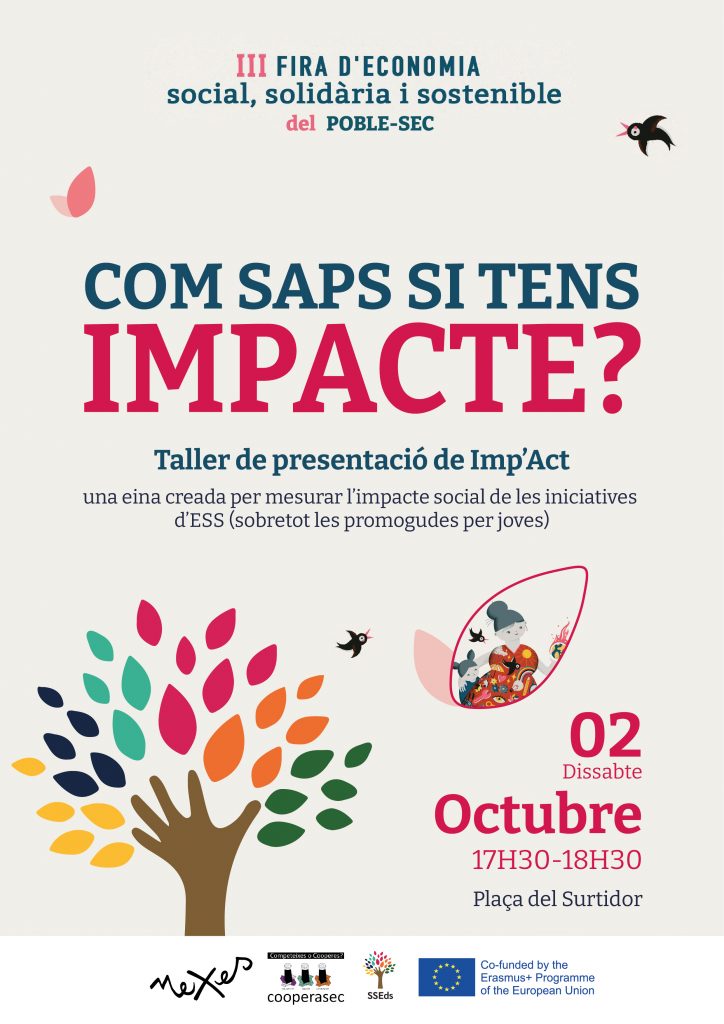 During the Fair, Nexes will present the IMP'ACT tool through a gymkhana and a social impact wheel! It will be a moment to reflect on the importance of this practice through multiple questions: How do you know if your project or activity has a social impact? Why is it important to measure it? Give it visibility?
At SSEds, we think and hope that the tools we have created can benefit other entities, young people in the process of entrepreneurship, project teams and institutions.
As much as to reflect and question ourselves together and to share new good practices, we hope to see you at the Fair!